NanWick is releasing an exclusive application for Windows 7 Logon Screen customization. Please note that this tool can only be used in the Windows 7 operating system.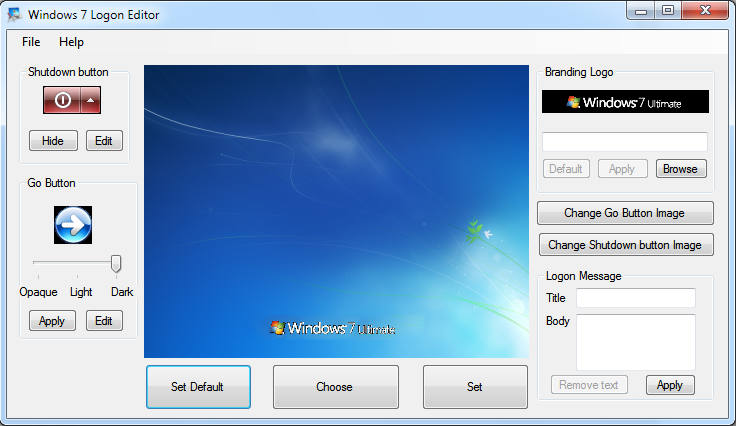 Windows 7 Logon Editor allows you to :
Change Logon Screen Background
Show/Hide shutdown button
Edit shutdown button image
Set transparency to Go button
Edit go button image
Change branding logo
Add a logon message
It also allows you to revert back all changes made by this tool. To know more about how to use this tool :
Click Here
.
You can download it using the following link: